We human are very lucky in the sense that right from birth, there is an army of adults helping us, taking care of us, and showing us the way.
Even grown men get on the job training.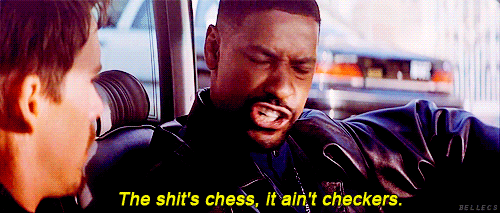 tumblr
In the animal kingdom tho, it's a whole different story. From walking and climbing to hunting the food for the day, every species from birds to amphibians to mammals learns everything on the job.
This very young Kitten climbed a tree, then got stuck and couldn't figure out how to get down. Poor baby is very confused and frightened.
The mama cat yells out to the little girl perched on the tree trunk. When that doesn't work, she does something unusual.
Mama cat climbs up the tree, and whispers something to her baby girl.
Soon thereafter the baby kitten bravely climbs down the tree without a problem. Watch what the mama cat whispered into the Kitten's ear!
youtube / Mark Mckelvie